Our Achievements
We'd love to help you create something amazing. Reach out to
us and tell us about your vision.
Services
Custom Software Development
We leverage the mobile device capabilities to create a memorable end-user experience to spur your brand's growth . Hence Vartit will act as an end-to-end software development partner, serving as a catalyst to your success.
Product Development
With our custom, professional & scalable product development services, launch a new product and enable new marketing strategies for greater user experience & better revenue streams.We will ensure you get it right.
Enterprise Solution
With the rise of BYOD, enterprise mobility management has become a real issue for big enterprises. But no matter however big of a deal it is for you. software solutions are bound to help your employees stay connected and your company data secure.
Mobile App Development
We are specialized in Android mobile application development company. Our applications are developed using future-proof technology and has helped our clients boost their business with the wider reach out to their customers.
Dedicated Team
As our dedicated team who Merge "Your Ideas" With "Our Cutting-Edge Digital Solutions" to Take Your Business from "Now" to "Wow"! Dedicated team members have a deep understanding of the client's project and business goals.
Web Development
Your development partner. We stand for excellence!Over the past decade, we have mastered the art of creating websites that innovate, engage and deliver results through a combination of human-centric approach and development ingenuity.
Artificial Inteligence
Design or customize ML/DL models using your dataset which work best in your use case. The use of machine learning in business is increasing rapidly. Smart companies are harnessing the value of their data in machine learning models to reduce costs, optimize processes, and increase customer satisfaction.
UI-UX Design
We design functional interfaces for an aesthetically pleasing digital presence that helps tell a story and boost brand performance.Complete UX strategy and UI design solution for customer satisfaction.
Software Testing & QA
Quality Assurance Service is important after make products for customer use. We provide Manual and Automated Quality Assurance service for Android and iPhone mobile products and Web Servers with details report.
Product Engineering
Our engineers help in building custom software architecture design, implementation, configuration, data onboarding, deployment, and enterprise integrations.
DevOps
End to end solutions. Reduce release cycles from weeks to hours. Improve agility and reliability by implementing containers, microservices based architecture, automated testing and CICD.
CloudOps
We help setup availability monitoring, alert notifications, security risk detection and response, and automation for agile and successful delivery of cloud solutions and ensure that applications are always available.
Portfolio
Application/product
Awesome Things
About Vartit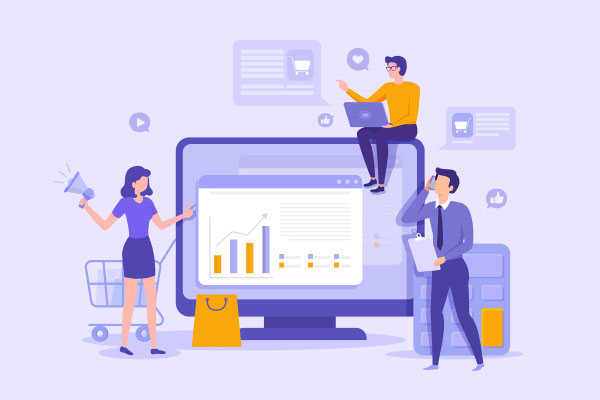 Three colleagues were working together for 8+ years in the city of Ahmedabad, Gujarat. Over a period of time their casual conversations turned serious as they started contemplating ways to kick start their own product.
As a result Integrity was born in June 2011 with the 3 partners working out of a small one room rented office in free time. Their mind was 100% focused on technological ideas, proof of concepts, algorithms and faith in successful products.
Over time Integrity has grown from strength to strength and in little over 8 years we have 7+ Products, 100+ Partners & 2+ million users worldwide.
It is our continuous endeavor to make Vartit a global enterprise, reaching across the world with its product and service for customer benefits in the field of Mobile Technology. Quality, Support, Adaptability and Creativity will always be our priorities in our software.
Let's Get Started Your Project